2nd intro: An Inside Track on God's Plan — Partnering with Christ 
Jesus wants you and I to have an inside track into heaven's operations here on earth. He wants us to know and understand His plan. You and I are 
like
the soldiers
, 
only,
 in this army, the top brass invites 
all
 soldiers to 
see and understand a whole lot of the strategy and plan.
When I was in the U.S. Army, officers didn't tell us soldiers anything, except to bark orders at us.
Christ Jesus affords discernment to know how to walk in the Spirit, which, basically, is obeying/doing God's will. After our salvation has been obtained, we develop a deep desire to please our Lord. It's a love relationship. We then secure the requisite changes in who we are, through the step by step training God's word affords. The problem is, the bible isn't always easy to understand, and that's why we need good bible teachers. The Spirit will confirm our understanding of truth. 
God does mighty works in us, so that He can then do mighty works through our lives. That's what He wants to do, and that's a part of His will for each of us.  S.B.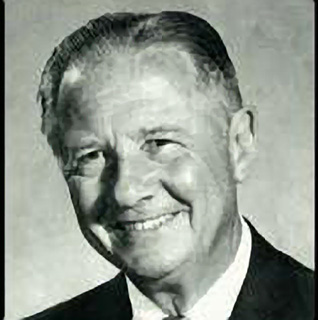 Dr. Lehman Strauss
Even though we're still in the introduction phase of this series, you'll note nuggets of truths from the bible that we'll want to treasure up in our hearts, so we can be mentally prepared to garner the greatest benefit from the much meatier things to come. Milk first, meat later. 
ENTRY 
 "Not everyone that saith unto me, Lord, Lord, shall enter into the kingdom of heaven; but he that doeth the will of my Father which is in heaven." Matthew 7:21  
Here, Jesus makes it abundantly clear that true salvation always  will result in obedience to the will of God. If we're to be obedient to God's will, we certainly must know what His will consists of.  
So if we're not at least seeking God's will, wanting to know the next step in His plan for us corporately and as individuals, how can we believe we have a close relationship with Him? 
It's important that we're all on the same page in our understanding of what we mean by "God's will." There are different aspects to His will. Each of these facets fit together to form God's ever unfolding plan from eternity past, which impacts the present, and reveals eternity future. His plan (God's will) was developed before He created the world, as we see revealed throughout scripture (e.g., 1st Peter 1:20).  
Sometimes I may interchange the words, God's "will" with God's "plan" as well as God's "purposes." And let's not forget the awesome "promises" He's made concerning His plan. Here are some of the different aspects of God's will, each of which will be examined according to their component parts. But we want to focus on numbers 6, 7 & 8. 
The redemption of man

 

God's eternal kingdom

 

God's purpose for 

allowing the existence of 

wickedness

 

God's 

promises to us for life on this earth

 

God's promises 

to us 

for eternity

 

Our transformation into children like Jesus 

The church's role in His plan on earth today 

Your role as an individual Saint 
I'll be setting forth and expounding scriptures in an attempt to reveal how all of God's plan fits together. I did not come up with all of this on my own. I'll be drawing from bible lessons of 27 Doctors of Theology. God has used a plethora of blessed saints to assist my understanding.  It's important for each of us to find good sound bible teachers whom we can trust. There are lots of them out there who surpass my abilities by leaps and bounds. But God has called me to put this together using my unique way of presenting the truths of His word. Recently I've been studying under several dozen leading bible professors who truly walk what they talk. And you can do the same. I highly recommend BBN's Bible Institute. It's free!  
Oh, how I praise God for the collection of Godly men who teach those lessons! What a tremendous blessing it has been to my relationship with Jesus, and also to my comprehension. Out of the 3 dozen or so collection of courses I've been through, BBN's BI is at the top of the list for learnability. The Bible Institute is merely one of many online resources to find trusted conference speakers, seminary professors, bible expositors and wonderful pastors. I myself have been a sub-shepherd under Christ and serving a growing congregation for over 9 years now. I have another pastor over me, and also a chief elder. Thank you, Jesus—I'm so blessed! 
Please understand, it's not my intention to tell you what Christ's specific will is for your unique service in God's plan. Each of us must do what is needed for God Himself to show us how we, individually, fit into the overall plan. I will, however, walk you through the steps of how to discover that for yourself.  
But the majority of God's will is universal for all who are saved. Such as His plan for Jesus' church. It's God's will that we all love one another, that we all become more like Jesus, and that we encourage and edify one another. It's God's will for every believer to share the gospel with others—He's going to teach us what to say.  The steps, and acts of obedience, which lead to accomplishing these and many other things, are the same for everyone. But He has a special plan just for you too. It's highly specific to the talents he's progrmmed into your DNA. Once we start doing it, WOW! We receive a tremendous sense of purpose and draw great delight from Him.
 I heard Dr. Howard Hendricks say: 
"Prayer is the hand of faith that translates God's promises into performances."  

 
I mention that quote because each action we'll need to take, and which we'll be talking about here, is; preceded by prayer, activated by prayer, and performed during prayer. This makes understanding prayer a vital, and valuable parallel study for discerning and doing God's will. Without communicating with God, we cannot, and will not, know and understand God's will, nor His plan. 
As an example of God's promises, here's one you've probably heard before. Take delight in the LORD, and he will give you the desires of your heart. Psalm 37:4 
If we'd like to understand how we could possibly have everything our heart desires, this study is for us. This delight in Him, it's like a secret key. When the way God thinks is delightful to us, He offers more understanding. And when His laws, His holiness and righteousness become delightful to us, our level of wisdom takes a giant leap upward. And since our desires will then be in harmony with His desires, we receive everything we desire. Our desire will be for God's will to be done. Being united with Christ is very delightful.
Two important points 
God teaches us in increments—bits at a time. 

 

We will not move forward in understanding, until we've been obedient to what He's already revealed to us

 

(l

et that sink in

)

.

 
If anyone, then, knows the good they ought to do and doesn't do it, it is sin for them. James 4:17 
Dr. Stephan Davey
The way we come to love the will of God is by obeying it—doing it. The result is stupendous joy! and great discernment! We begin to see God's purposes, even in the really horrible things that happens on planet earth. When we obey (do) God's will we experience the results—the wisdom of His will. Before we can actually experience God's will, we must do it. Before we can do His will, we must know what it is. And before we can know what it is, we must trust it. Faith in God, is trust in God and in His infallible, authoritative word: the bible. Each one in succession is a prerequisite for the next. 
Proverbs 3:5-6  "Trust in the Lord with all your heart, and lean not to your own understanding. In all your ways acknowledge Him, and he shall direct your paths."  
From these two verses we learn four dynamic truths. As you read each numbered point, go back to the verses and absorb them again.
We must trust God implicitly.

 

We cannot trust our own thinking without Him leading our thoughts

 (I will demonstrate how this is 

unequivocal, using many clear scriptures).

 

Our relationship with God is to impact the way we do anything and everything.

 We acknowledge Him in every decision we make and every action we take.

 

God will show us the way we are to proceed, 

each and 

every step of the way.

 
But there's a pitfall to watch out for. 
It's in our human nature to become proud of our spiritual knowledge, and pride is always destructive to the human heart. God had revealed so many things to the Apostle Paul to pass on to us, that the Lord allowed Satan to inflict him with a thorn in the flesh, to keep him humble. In 2 Corinthians 12:7 Paul writes: "…Because of these surpassingly great revelations, therefore, in order to keep me from becoming conceited, I was given a thorn in my flesh, a messenger of Satan, to torment me." 
That's very revealing to us. It's something we need to pay attention to, because pride will also halt our learning—our inculcation of God's program. Our goal is to remain plugged into His power and wisdom, and continue growing in understanding and doing His will, working in partnership with Christ Jesus. 
Yes, we will make mistakes and come unplugged every once in a while, but we simply confess our sin, He forgives us, and we move on a little wiser than before. God often uses our mistakes to teach us, and to keep us dependent upon His grace, driving us to cling that much more tightly to our Savior. We'll endure hardship, learn and grow. There's nothing easy about walking in the Spirit, obeying God. But doing so is the best that life has to offer. He's going to empower us to succeed!  
"For it is God who is at work in you, both to will and to work for His good pleasure." Philippians 2:13 
"…equip you in every good thing to do His will, working in us that which is pleasing in His sight, through Jesus Christ, to whom be the glory forever and ever. Amen." Hebrews 13:21 
We've now had the two part introduction and laid the groundwork, offering some of what this series will entail, but we've barely spoken of the dynamic and wonderful benefits of walking with Jesus, partnering with God.