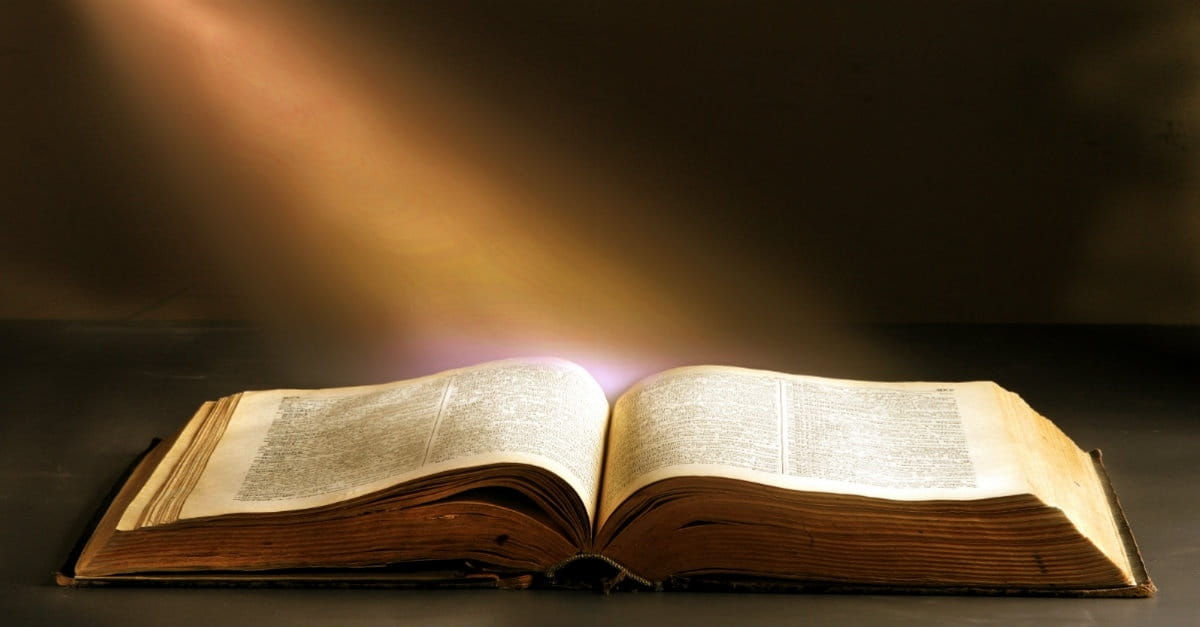 It's painful and sad to hear a preacher trying to explain away a wrong interpretation of scripture. Mans' nature has always been to create a God of their own, which fits their lifestyle and beliefs. Falsehood runs rampant throughout communities of people who say they have Christ, and yet Christ does not have them—they trust in something more than the finished work of Christ. Worshipping a God of their own imaginations, they're inculcated with a wrong theology based in humanistic reasoning. We can never come to know God that way.  
I remember several times throughout my 40 years of bible study (intermittently), when I'd read something I did not like. It didn't fit with my idea of God. The enemy is good at offering us alternative meanings that we're more comfortable with. But I praise God that I learned how necessary it was for me to humble myself and allow the Spirit to lead me into a proper understanding. The scriptures mean what they say. When the text is didactic, we cannot monkey around with its meaning, such as in the epistles of the New Testament. Where the text is a narrative, giving an historical account, we need to have more discernment from the Spirit. We must be very careful, prayerfully studying with a mind yeilded to the Spirit, before trying to claim a truth drawn from inference out of a historical narrative.  
To the intellectually humble, the Lord will give understanding and spiritual wisdom. Surprisingly, the very concepts we had difficulty accepting will be the same truths which end up blessing us the most. Often, we've simply had wrong understandings of them, or did not have the complete picture of that truth and the reason for it. Remember what God said, My ways are not your ways. My thoughts are not like your thoughts. Mine are so much higher than yours—as high as the heavens are above the earth. This is why we MUST allow Him to teach us, rather than trying to reason from our own minds. He is God, we are not. 
"…Be transformed by the renewing of your mind…" Romans 12:2b 

"…Put on the new self, which is being renewed in knowledge in the image of its Creator." Colossians 3:10 
By Scripture Alone — Sola Scriptura 
What we mean when we say "Scripture Alone" is that here on earth the only thing which has supreme authority over the church is scripture—God's word. The church is to be in subjection to the scriptures, rather than any member or group within the church usurping its authority—going beyond or subtracting from what has been revealed within it. We do acknowledge that Christ has delegated some authority to His church (to be discussed). The bible not only reveals to us what the truth is, the scriptures are also our Master's explicit instruction manual. Adamantly proclaiming that the bible is our only supreme authority on earth comes in response to the church's errors of superseding and adding to scripture.  
Scores of heresies have been imaginatively promulgated and thrust upon congregants of various assemblies, compelling them to participate. The veneration of and praying to Saints is idolatry. There's been the false notion of purgatory and selling of indulgences. There has been the priest's erroneous use of absolution and forgiving of sins, and a host of other heresies which have wrought much harm to the true church. There was the practice of purchasing deceased loved ones from purgatory, purporting that it would allow them entrance into eternal life in heaven. These are merely a few examples of a plethora of errors which have plagued us. Not to mention the numerous atrocities perpetrated by the church's use of false authority spanning several centuries. The bible does not support any of these things of which we speak. In fact, many of them are in direct opposition to what God has declared to us in His infallible, authoritative word. 
"This concept (Sola Scriptura) came to the fore publicly during Luther's famous confrontation with the rulers of the state church at the Diet of Worms on April 18, 1521." Dr. R.C. Sproul 
Scores of books relate these events and several films depict Martin Luther's 1521 appearance before this Roman Catholic council. 
Martin Luther was a professor of biblical interpretation at the university of Wittenberg. Earlier that same year (1521) he'd been excommunicated by the Pope. His works subsequent to the 95 theses had set off a chain of reform all across Europe. He was then called upon to appear before the Diet (assembly) of the Holy Roman Empire to answer for charges of heresy. Bound by Christ to remain faithful, he refused to recant.  
Standing before the papacy, Luther valiantly stated, "Unless I am convinced by sacred scripture or by evident reason, I cannot recant, for my conscience is held captive by the word of God." He went on to state, "To act against conscience is neither right nor safe. Here I stand, God help me." 
Sola Scriptura was Luther's primary thrust or emphasis at this trial before a spiritually illegitimate council, which had blatantly usurped authority over God's holy word. And as Luther too had earlier pointed out, we know that it is possible for a pope, a pastor, or even a church council to err and make mistakes. Yet the word of God is perfect and does not err.  
The only absolutely authoritative written source of Divine revelation is the scripture itself. There is also what we call "General Revelation," which is drawn from creation, as we see expounded in Romans 1:20 — "For since the creation of the world God's invisible qualities–his eternal power and divine nature–have been clearly seen, being understood from what has been made, so that people are without excuse."  
Many of the Psalms too espouse this concept of general revelation—things we learn about God by what He has made. "The heavens declare the glory of God; the skies proclaim the work of his hands." Psalm 19:1b 
In one of my recent messages, I stated that "Creation in its entirety is designed to reflect the glory of God. By observing the universe, we comprehend a glimpse of His divine; wisdom, love, power and splendor." 
The scriptures are special revelation, rather than general revelation. Primary in the tension between Catholicism and Protestantism, from Luther on down through the years, has been over "Special Revelation." Protestants proclaim the truth that there is only one source of special revelation, and that being scripture. But the church of Rome espoused the erroneous belief in two sources of special revelation—scripture and church tradition. But Sola Scriptura was not a concept born during the reformation. It was espoused by many church fathers throughout the preceding 1500 years. 
"The Scriptures alone are the proper source from which Christian doctrine and morals should be extracted." Augustine of Hippo (354 – 430 AD) 

 

"I have learned to hold only the holy scripture inerrant." Augustine 
 Rome held the Council of Trent in response to Luther and the Protestant doctrine. This council was spread out over a few years, holding various sessions. It was during the 4th session that the Roman Catholic church erroneously declared the truths of God to be found in both scripture and in the church's historic traditions. The way it's stated in the first draft of that session, says "The truth of God is contained partly in scripture and partly in tradition." In effect this would mean that our doctrine should be drawn half from God and half from man. Granted, the traditions were from the history of the church. But the church is made up of fallible humanity. Redeemed or not, we are still not perfect. Not only is this so, but also: the bible is a perfect and complete revelation and needs no additions—explanation and exposition, yes—additions or subtractions, no. 
The bible clearly teaches that the idea which purports mankind can become perfectly sinless in this life, is glaringly false. If you're not so sure about that, read Apostle Paul's words in Romans 7, which is only one of many references we could offer to demonstrate that what is known in theological circles as the doctrine of perfectionism is erroneous. But that's an entire issue in itself which can be addressed at another time. 
Our focus here is to declare that scripture is our only source of written revelation and the only written authority that can bind absolutely (though it's not the only authority). During the reformation came the affirmation that the bible was the "Vox Dei" meaning "Voice of God," or the "Werbum Dei": the "Word of God." It is inerrant because it comes to us through God the Holy Spirit's superintendence. The bible is inspired to the extent that God is its' author, even though it is transmitted to us through human writers. Human writers, admittedly are fallible. But we believe that God so assisted these particular 40 human individuals so as to accurately transcribe His intended meaning, His words, without flaw. Scripture declares itself to be authoritative. 
 In wrapping up this compendium on Scripture Alone, I'd like to affirm that God has given the church on earth authority. It has authority to teach, exhort, rebuke and to discipline, according to scripture. It has the authority and command to preach the Gospel and shine the light it has been given. The church has authority to act as the preservers of the truths found in scripture. It is to act as salt in arresting corruption and in preserving the word of God. It is given authority to speak and pray in Jesus' name. No, we do not deny that the church has been granted some degree of authority, and yet its authority is always subject to the scrutiny of the word of God, the Bible. And so, we proclaim "Sola Scriptura." 
Please note the articles yet to come on the Five Solas. We will cover: Faith's relation to works of righteousness, the grace of God, Christ alone is sufficient. And finally an article on the purpose behind it all: the glory of God. Blessings to all!