Have you ever noticed how adeptly Jesus addressed the issues of life? He always goes straight to the heart of every difficulty, and shines the light of truth to expose the root of everything that's wrong with the world, along with the real cause of every sin. "Nothing in all creation is hidden from God's sight. Everything is uncovered and laid bare before the eyes of him to whom we must give account." (Heb. 4:13)
I find it to be so very awesome to have a relationship with Christ Jesus—His wisdom is beyond the scope of my comprehension. And yet, He knows how to convey truths to each individual person in a manner that can be clearly understood. But there are some qualifiers—things He requires of us before He does so.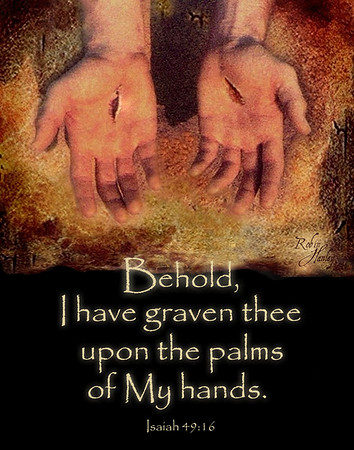 He sets it forth like this—"Love the Lord your God with all your heart and with all your soul and with all your mind and with all your strength." (Mark 12:30)

"Where your treasure is there your heart will be also." (Matt. 6:21)
"Since, then, you have been raised with Christ, set your hearts on things above, where Christ is, seated at the right hand of God." (Col. 3:1)
We love from our hearts, or from the center of our being, at the very root of who and what we are.
Jesus Christ is "The Truth."  Love desires to know the Truth.
Love desires to obey Truth—to act & speak in a manner consistent with and faithful to the Truth.
Love remains in the light—it doesn't hide in darkness from the Truth.
A child of God who has been born from above, lives moment to moment seeking to perfect this Love.
Jesus has planted that seed of love in our hearts—in each of those who belong to Him. We are given a new nature and a softened heart that can be shaped by the hands of the Master. As the gardener of our hearts, our heavenly Father is faithful to nurture, prune, test, grow, and constantly tend that love until it finds completion on the glorious day when Christ Jesus returns.
God continues to impact who and what we are with His dynamic love, which produces transformation in us. Then He begins to love all others through us, for we have entered into Christ, and He dwells within us through His Spirit.
I have discovered a fantastic truth. The more I let God's love flow out of me to others, the more of His love He pours in! So I say, let His love flow!